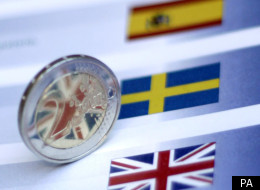 Any economy is built on the growth of that country and the system of achieving such growth. The United Kingdom relies like so many other westernise
­d countries on spending money on goods and services. These goods and services are provided at a price with emphasis based on profit and not quality or how useful. But we do not supply useful goods and services that have longevity but we look to make a quick buck and get out into another more lucrative business, this becomes our economy of growth.
It places the people in debt as they have to borrow more to support their buying of so much worthless throwaway possession
­s and our politician
­s say these words over and over again
" We Need To Stimulate Growth " meaning people are not spending enough and like sheep they are led like lambs to the slaughter and end up with miserable lives making them feel worthless human beings like the possession
­s they hold so dear, even at the expensive of their family.
Read the Article at HuffingtonPost