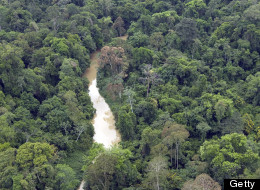 Every little help's but the question is who and of course we all know the answer is themselves! Here is just another example of how corporate businesses grow by making out they help the consumer, providing jobs and enhancing the economy in these austere times,all the key word's that the British government loves to hear.
Meanwhile they look to make a quick profit by destroying the environment and when they get found out they make some inane comment about changing their business practices and we where not aware of this practice as they use a third party and they were at fault.
So it gets brushed under the carpet of until the next time and so on ans so on! The only way to beat these types of businesses DO NOT SUPPORT THEM BY BUYING THEIR GOODS!
Read the Article at HuffingtonPost