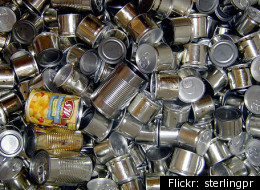 This is not charity in any sense of the word, when livelihood
­s of the wealthier people are hit by the fact they cannot get that new car, or have that 3rd holiday a year they decide its time to take it from the poorer. As they eat out in the rich suburbs of this country they do not think about the starving or needy, but whether or not to tip the waiter.
This is not my world but it l have to live in it but l like more people everyday are beginning to realize that only by changing this world one step at a time and working all for one aim, the love of our fellow man and woman can we ever be really fulfilled as human beings.
Read the Article at HuffingtonPost